PT. Artha Intilestari
Head Office:
Jl. Prof, Dr. Latumenten no. 10. Jakarta Barat DKI Jakarta 11460. Indonesia.

Branch Offices:
Bandung
Jl. PHH Mustofa No. 35. Gedung Dapensos Lt. 4, Bandung 40124. Indonesia
Phone: 0812 24448089

Surabaya
Jl. Dukuh Kupang Timur X / 69C, Surabaya 60225, Indonesia
Phone: (031) 5681309

Yogyakarta
Ruko Bayeman Permai A-15, Jl. Wates Km 3.5, Yogyakarta 556182, Indonesia
Phone: (0274) 560753



021 5631149-50
021 56975420
089654260311
021 5631151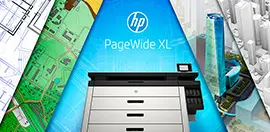 Arizona 2200 Series
Overview
Do it smarter!
The Arizona Xpert software turns complex job setup into a quick, effective process. The self-learning capability within Arizona Xpert can learn your steps to setup multi-layered, complex jobs - even double sided jobs or jobs with transparency. Then, you can save the steps as a recipe and later apply that recipe to any similar jobs.

Flexible wide format inkjet printer to create a variety of digital applications
If a job can be printed digitally, it most likely can be produced on an Arizona Wide Format UV flatbed printer. With the ability to print on a wide variety of display graphics media and objects, you can capture revenue from large format printing applications ranging from standard sign and display (POP, retail signage, backlit signs) to specialty and industrial applications where the decorated substrate is not meant primarily for display purposes (e.g. package prototyping, short-run packaging, membrane switch overlays, wallpaper and interior decoration, and consumer product decoration).

Highly acclaimed flatbed UV printer series
The Arizona 2200 flatbed UV printer series shares the same award-winning image quality and robust architecture as other Arizona printers, offering our values of quality, reliability, productivity and user-friendliness. In all, the Arizona Flatbed Series has won over 40 industry awards to date from organizations throughout the world. These awards validate the quality and innovation built into every Canon wide format printing system.

Key Arizona 2200 Series Large Format Flatbed Printer series features include:

True stationary flatbed versatility at an affordable price
Roll Media Option available for true roll-to-roll capability
Built-in Automated Maintenance System for quick, hands-free maintenance of any ink channel
VariaDot imaging technology for superior 4-color printing
Available in 6- or 8-channel models providing up to a total of 8 different ink configurations
Near-photographic image quality
Instant switching between roll-to-roll and flatbed printing
Support for Arizona Xpert software for quick and easy creation of complex higher margin jobs
Description
Member of the best-selling UV flatbed printer family in the world
The Arizona 2200 UV Flatbed Printer Series includes 2 different large format models - each available in 2 different table sizes. The GT table size enables standard production of single 4'x8' boards while the XT supports an 8'x10' print area that can also be configured to support dual 4'x8' board printing. The 6-channel and 8-channel flatbed printer models are upgradeable to a maximum of 8 ink channels allowing a wide variety of ink combinations utilizing CMYK plus extra CM or Lc, Lm plus single- or double-white and varnish. The Arizona 2200 series flatbed large format printers are all based on an Canon-developed platform that combines a true UV flatbed printer design and an optional separate, dedicated roll-to-roll capability.

High quality image printing on rigid and flexible media
Arizona series UV flatbed printers allow users to take on work that was never before possible with lesser large format printing systems. The Arizona 2200 series UV flatbed printers are quite simply a technology disruption: The UV curable flatbed and roll-to-roll inkjet printers deliver exceptional image quality to take display graphics to the next level. Use the Arizona 2200 series UV flatbed printers to add new services by printing photo-quality images on virtually any media imaginable.
Application