PT. Artha Intilestari
Head Office:
Jl. Prof, Dr. Latumenten no. 10. Jakarta Barat DKI Jakarta 11460. Indonesia.

Branch Offices:
Bandung
Jl. PHH Mustofa No. 35. Gedung Dapensos Lt. 4, Bandung 40124. Indonesia
Phone: 0812 24448089

Surabaya
Jl. Dukuh Kupang Timur X / 69C, Surabaya 60225, Indonesia
Phone: (031) 5681309

Yogyakarta
Ruko Bayeman Permai A-15, Jl. Wates Km 3.5, Yogyakarta 556182, Indonesia
Phone: (0274) 560753



021 5631149-50
021 56975420
089654260311
021 5631151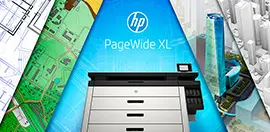 Trojan T2
Overview
Moreover, the T2 provides labels suitable for commercial labeling with a superior print resolution of up to 1600 dpi. In addition, labels can be printed in multiples or as one large label in a print run because of the 2" to 8.8" width area capabilities. Above all, its impressive print speed of up to 12 inches per second allows users to generate long runs within a short period.
Description
Professional Digital Label Mini Press For Affordable High Volume Label Production

Fast print speed up to 12 inches per second (60 ft per minute)
Superior print resolution up to 1600 dpi
Print width from 2″ to 8.8″
World's first affordable production digital label mini press
The T2 is the world's first affordable, industrial-grade, compact, and professional digital label mini press for advancing in-house labeling production. This mini press has characteristics of a much larger and more expensive press. As a result, this design gives customers the advantage to convert their labels at a fraction of the cost.

Application